BEBON > Selling list > - Schedule 40 UNS 32750 Super Duplex Stainless Steel Pipe
Schedule 40 UNS 32750 Super Duplex Stainless Steel Pipe
Schedule 40 UNS 32750 Super Duplex Stainless Steel Pipe
UNS 32750 material is a super duplex stainless steel with 25% chromium, 4% molybdenum, and 7% nickel. The high molybdenum, chromium and nitrogen content in UNS 32750 super duplex stainless steel results in excellent resistance to chloride pitting and crevice corrosion attack.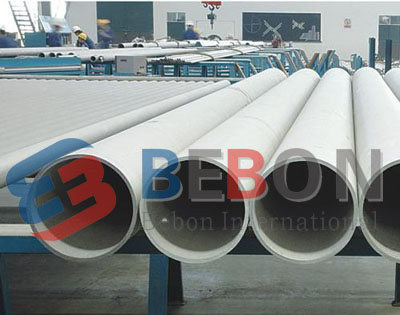 Super duplex stainless steel is highly alloyed, good performance duplex steel with a pitting resistance. Super duplex offers good resistance to pitting and crevice corrosion. Super duplex is suited for use in aggressive environments.
UNS 32750 super duplex stainless steel
has good resistance to stress corrosion cracking in chloride and sour environments.
UNS 32750 super duplex stainless steel is designed for applications which demand exceptional strength and corrosion resistance such as chemical process, petrochemical and seawater equipment. Usage of super duplex UNS 32750 should be limited to applications below 600°F (316°C). Extended elevated temperature exposure can reduce both the toughness and corrosion resistance of alloy UNS 32750.
Intergranural corrosion:
2570's low carbon content greatly lowers the risk of carbide precipitation at the grain boundaries during heat treatment.Therefore, the alloy is highly resistant to carbide-related intergranular corrosion.