BEBON > Selling list > - Schedule 40 Seamless Pipes, ASTM A335 Alloy Steel Pipes
Schedule 40 Seamless Pipes, ASTM A335 Alloy Steel Pipes
Schedule 40 Seamless Pipes, ASTM A335 Alloy Steel Pipes
ASTM A335 specification
covers seamless ferritic alloy steel pipe for high-temperature service. This alloy pipe is suitable for bending, flanging ans similar forming operations and for fusion welding. The pipe shal conform to chemical composition, tensile properties, and hardness requirements. Each pipe shall be examined by a non-destructive examination method in accordance to the required practices. There are schedule 40 ASTM A335 seamless pipes in stock. Welcome to inquiry.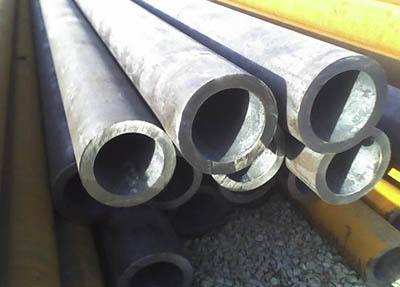 ASTM A335 seamless alloy steel pipes manufactured, supplied and exported by us are used mainly for boiler operations. We provide
ASTM A335 seamless pipes
in various size range. ASTM A335 alloy steel pipes are used in various fields like petroleum, smelting, foodstuff, power, paper making, chemical, medical equipment, aviation, boiler and heat-exchanger.
For low and medium pressure boiler, high pressure boiler, ship, liquid service, petroleum cracking, chemical fertilizer equipment, drawing oil equipment and structure purposes petrochemical industry, environmental protection and food machinery.
Seamless Pipe Diameter Size: ½ in. NB to 24 in. NB
ERW Pipe Diameter Size: ½ in. NB to 24 in. NB
EFW Pipe Diameter Size: 6 in. NB to 36 in. NB
Wall Thickness: Schedule 5S- Schedule XXS