BEBON > Selling list > - Sch40 DIN17175 19Mn5 Seamless Steel Pipes
Sch40 DIN17175 19Mn5 Seamless Steel Pipes
Sch40 DIN17175 19Mn5 Seamless Steel Pipes
Sch40 DIN17175 19Mn5 seamless steel pipe is hot selling. Welcome to inquiry.
C; 0.08-0.15
Si; 0.50max
Mn; 0.40-0.70
P; 0.035max
S; 0.035max
Cr; 2.00-2.50
Mo; 0.90-1.20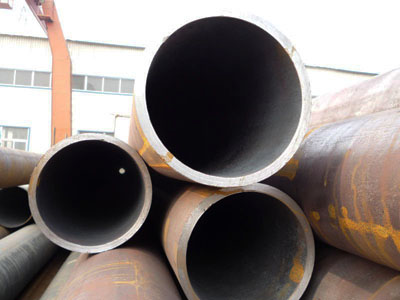 Sch40 DIN17175 19Mn5 seamless steel pipe is used in heat exchange appliances in which the energy is transferred from one medium to the other. 19Mn5 seamless steel tube is manufactured from carbon and low-alloy steel grades which are resistant to loads under high pressure and temperatures.
DIN17175 standard applies to seamless tubes including tubes for headers of heat-resistant steels according to which are used in the construction of boilers, pipe-lines, pressure vessels and equipment for service up to 600℃ and at simultaneous high pressures, where the tototal stress and the relevant scaling conditions can raise or lower the temperature limit.
Standard: DIN17175
Out diameter 6-1000mm
Wall thickness : 4-50mm
Length Normal 6000mm,we can also according to customer's requirement.
Bevelled/plain end or varnished to be confirmed by clients
Marking: as per customer's requirement