BEBON > Selling list > - SA516 Gr.70+N High Strength Plates
SA516 Gr.70+N High Strength Plates
SA516 Gr.70+N High Strength Plates
SA516 Gr.70+N high strength plates
refer to normalized steel plate product. For ASME SA516 Gr.70 steel plate and sheet thinner than 40mm we normally supply them as rolled-steel coil, the plates with thickness above 40mm are supplied normalized. SA516 grade 70 high strength steel plate density is 0.284 cu/in3 (7861 kg/m3).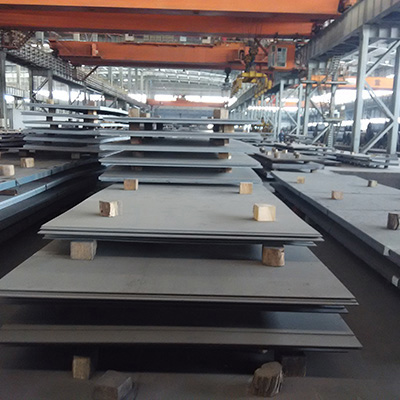 ASTM/ASME SA516 specification covers carbon steel plates produced mainly for application in welded pressure vessels where improved notch toughness is important. ASTM/ASME SA516 tensile strength range is from 55 - 90 MPa and its versatility makes this specifications very popular in application.
ASTM/ASME SA516 specification include four grades: SA516 grade 55, SA516 grade 60, SA516 grade 65 and SA516 grade 70. These grades are mainly defined by their different tensile and yield strength range, which is influenced by content of Carbon. For example sa 516 grade 70 has the highest tensile and yield strength range due to the highest Carbon content(up to0.28%). For higher grade like sa516 gr-70 steel plate, preheating might be needed for metal arc welding process, especialy with thick steel plate.
ASME SA 516 high strength steel plates are manufactured with mill certification following EN10204 3.1 or EN10204 3.2 standard version.
Inspection: MOODY SGS BV GL DNV ABS LIOYD'S Test: X-ray, UT, magnetic particle, inspection.
If you need more detailed info on ASME SA516 Gr.70+N High Strength steel plate or SA516 grade 55 plate or SA516 grade 65 boiler steel plates, don't hesitate to contact with us. We will offer SA516 Gr.70+N High Strength Plates direct sale.