Prime S355J2 Flat Steel Bar
Prime S555J2 flat steel bar is low carbon, high tensile strength structural steel.
Prime S555J2 carbon flat steel
can be readily welded to other weldable steel. For its low carbon equivalent, it possesses good cold-forming properties. The bars will be processed and supplied in a normalized or controlled rolling condition.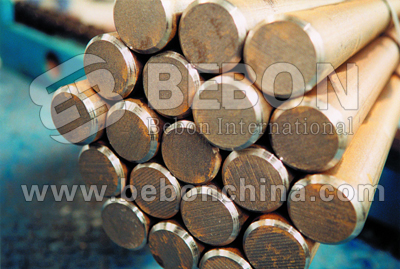 Prime S555J2 flat steel bar use fields: Recommended for structural application in freight cars, transmission towers, dump trucks, cranes, trailers, bull dozers, excavators, forestry machines, railway wagons, dolphins, penstocks, pipes, highway bridges, building structures, oil and gas platforms, offshore structures, shipbuilding, power plant, palm oil equipments and machineries, fans, pumps, lifting equipments and port equipments.
Size (mm)

Size (inches)

LBS PER SQ FT

20 x 5

0.7874 x 0.19685

0.53

25 x 5

0.9842 x 0.19685

0.66

20 x 10

0.7874 x 0.3937

1.05

25 x 10

0.98425 x 0.3937

1.32

25 x 12

0.98425 x 0.47244

1.52

30 x 20

1.1811 x 0.7874

3.16

40 x 20

1.5748 x 0.7874

4.22

40 x 30

1.5748 x 1.1811

6.32

80 x 60

3.1496 x 2.3622

25.3

100 x 15

3.937 x 0.05905

7.91