BEBON > Selling list > - Offer JIS SUS302 Stainless Steel Bar in Round Shape
Offer JIS SUS302 Stainless Steel Bar in Round Shape
Offer JIS SUS302 Stainless Steel Bar in Round Shape
JIS SUS302 stainless steel bar
is a slightly higher carbon version of Type 304 stainless steel. JIS SUS302 stainless steel bar is more corrosion resistant than Type 301 stainless steel due to higher nickel content. This material is in a variety of tempers from soft annealed to full hard.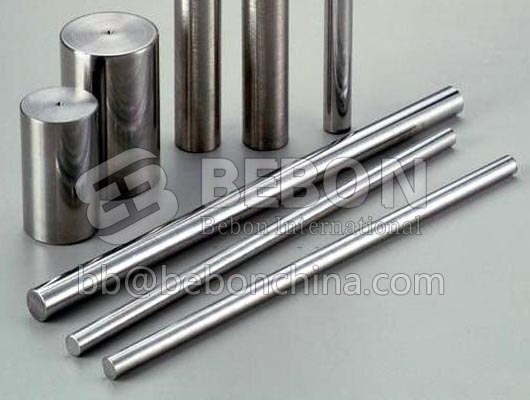 Specification:
Shape: Round
Standard: JIS
Technique: Cold drawn, Forged, Hot-rolled
Size: 5mm to 500mm
Length: 1,000mm to 6,000mm or as customer requirement
Refineries
Thermal pipe plants
Pharmaceutical industry
Oil Refineries
Textile Industries
Nuclear plants
Chemical Industries
Dairy Products
Power Plant
Food Products
Petrochemicals industry
Sugar industry
Engineering industry
JIS SUS302 stainless steel round bar
is suitable for machining in a wide range of grades. Please send the specification of JIS SUS302 stainless steel bar you want. Then I can offer you the accurate quotation.
Contact:
Tel: 0086-371-86151827
Skype: bebon.yang