LSAW Pipe Steel Grades
Specification:
Outer Diameter: 219mm-1820mm
Wall Thickness: 5.0mm-50mm
Length: 6mtr-18mtr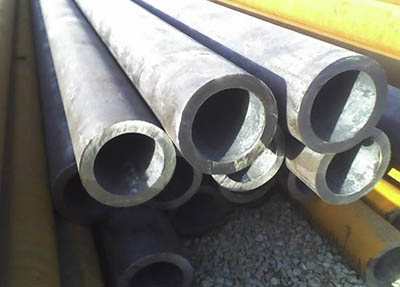 LSAW Pipes Steel Grades
: BS:1387, EN10217:S185, S235,S235JR, S235 G2H, S275, S275JR, S355JRH, S355J2H, St12, St13, St14, St33, St37, St44, ST52,ASTM A 53,API 5L,GB/T9711: GB/T3091, SY/T5037, SY/T 5040,CJ/T 3022
LSAW pipe has large diameter and wall thicknes. It has good resistance to high pressure and resistance to low temperature and strong corrosion characteristics. When constructing high strength and toughness, high quality oil and gas pipeline over long distances, what is required is mostly large caliber straight double submerged arc welding joints. According to the API standard provisions, LSAW pipe is the only designated for tube type when passing through the cold region, submarine, the urban population dense area of 2 kinds, 1 region in the large oil and gas pipeline.
Surface: Lightly oiled, Hot dip galvanized, Electro galvanized, Black, Bare, Varnish coating/Anti rust oil, Protective Coatings (Coal Tar Epoxy, Fusion Bond Epoxy, 3-layers PE)
Test: Chemical Component Analysis, Mechanical Properties (Ultimate tensile strength, Yield
strength, Elongation), Technical Properties (Flattening Test, Bending Test, Blow Test, Impact Test), Exterior Size Inspection, Hydrostatic Test, X-ray Test.
Mill Test Certificate:EN 10204/3.1B
Third party inspection:SGS, BV, Lloyds etc.