BEBON > Selling list > - ASTM A213 TP304H Stainless Steel Pipe in ERW Type
ASTM A213 TP304H Stainless Steel Pipe in ERW Type
ASTM A213 TP304H Stainless Steel Pipe in ERW Type
Stainless steel TP304H
has a higher carbon content making it more suitable for use in applications where elevated temperatures are present. This alloy is recommended for use in ASME pressure vessels in working service above 525°C due to its heat resistant properties.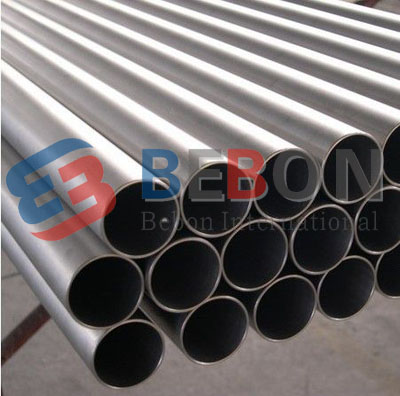 ASTM A213 TP304H stainless steel pipe
is mainly used in industrial production, civil construction, automobile and decoration sectors. Meanwhile, TP304H stainless steel pipe is securely verified and tested by the quality controllers to make sure in giving best strength, performance and categorical qualities to our esteemed clients. TP304H stainless steel pipes are well supplied in cut-to-length sizes and also machined or fabricated to meet up your demands in piping system.
Relative standard: ASTM A / ASME SA213 / A349/ A269/ A312
Seamless Tubes Size: 1/2" NB to 16"NB
ERW Tubes Size: 1/2" NB to 24"NB
EFW Tubes Size: 6" NB to 100"NB
Schedule : S 5, S 10, S 20, S 40, S 60, S XS, S 80, S 100, S 120, S 140, S 160, S XXS
Type : Seamless / Fabricated
Form : Round Tubes, Square Tubes, Rectangular Tubes, Coiled Tubes, "U" Shape, Pan Cake Coils, Hydraulic Tubes
End : Plain End, Beveled End, Treaded
Bebon is a fabricator and distributor of ASTM A213 TP304H stainless steel pipe in China. We can offer A213 TP304H stainless steel pipe in ERW and Seamless Types. If you are interested in
A213 TP304H ERW stainless steel pipe
, please contact us.