BEBON > Selling list > - ASTM 304L Stainless Steel, ASTM 304L Stainless Steel Applications
ASTM 304L Stainless Steel, ASTM 304L Stainless Steel Applications
ASTM 304L Stainless Steel, ASTM 304L Stainless Steel Applications
ASTM 304L stainless steel is one kind of austenitic stainless steel. The density of ASTM 304L stainless steel is 8.03 g/cm³. Type 304L is an extra low carbon variation of Type 302. The .03% maximum carbon content eliminates carbide precipitation due to welding. ASTM 304L stainless steel.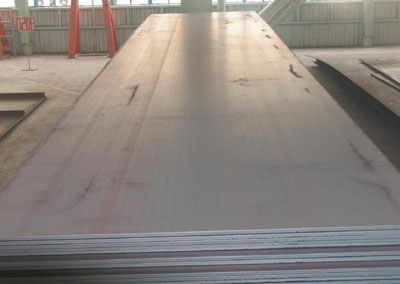 ASTM 304L Stainless Steel Specification:
Thickness: 3.0mm - 120mm
Width: 1500 - 3000mm
Length: 1500 - 6000mm
ASTM 304L Stainless Steel Processing:
Annealing: Heat to 1850o F to 2050 o F and cool at sufficiently high rates through 1500oF to 800oF to avoid precipitation of chromium carbides. Forging, heading and other hot working should follow uniform heating to 2100-2300 F (1149-1260 C). Rapid cooling is necessary to attain maximum corrosion resistance in finished parts.
With excellent corrosion resistance, strong impact resistance, stable quality, durable and novel structure and beautiful appearance, ASTM 304L stainless steel are widely applied in the construction, building structures, kitchenware, hardware, cutlery ,tableware, surgical instruments, chemical, petroleum, and sculpture.
Bebon produces ASTM 304L stainless steel and supply ASTM 304L stainless steel stock. The
304L stainless steel price
is available in Bebon.